Feb 10 2016 18058 1
Everyone knows the three L's of real estate: location, location, and location. But you might be doing yourself a disservice if you are limiting yourself to these 3 L's. Let's expand our thinking a little.
Yes, one L does need to be location. Since you can't move the house, there's no substitute for location. If you want a particular school district, or to be nearer to work or shopping, or to live near friends or family, location is obviously paramount.
L number 2 is "land" or 'lot size", again something you cannot easily change. Does the land fit your needs? Is it too large, too narrow, or too small, "funny" shaped, on a busy street, etc. Even the perfect house in the perfect neighborhood may not overcome the wrong lot.
L number 3 is layout. Will the layout work for your special needs/wants? Are the bedrooms where you want them? Is it a one or two story? Particularly important is the kitchen--is it arranged as you'd like, are there enough cabinets, etc. Layouts can sometimes be changed, but it's often extensive work and very expensive.
Next week we'll deal with items that CAN be easily changed. Meanwhile, call or text Bob Armstrong, 502.648.1918 when I can help you.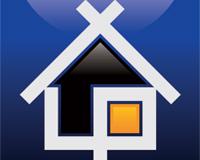 Author:
Bob Armstrong
Phone:
502-648-1918
Dated:
February 10th 2016
Views:
177
About Bob: ...